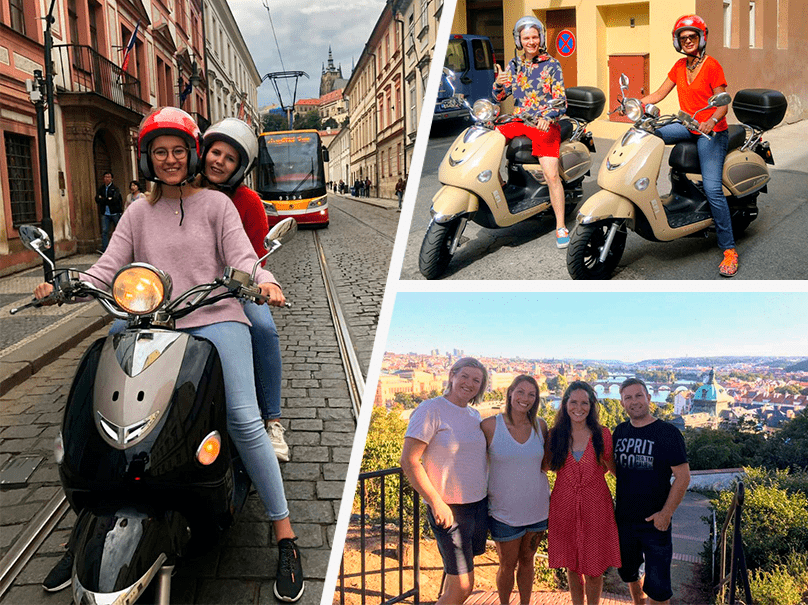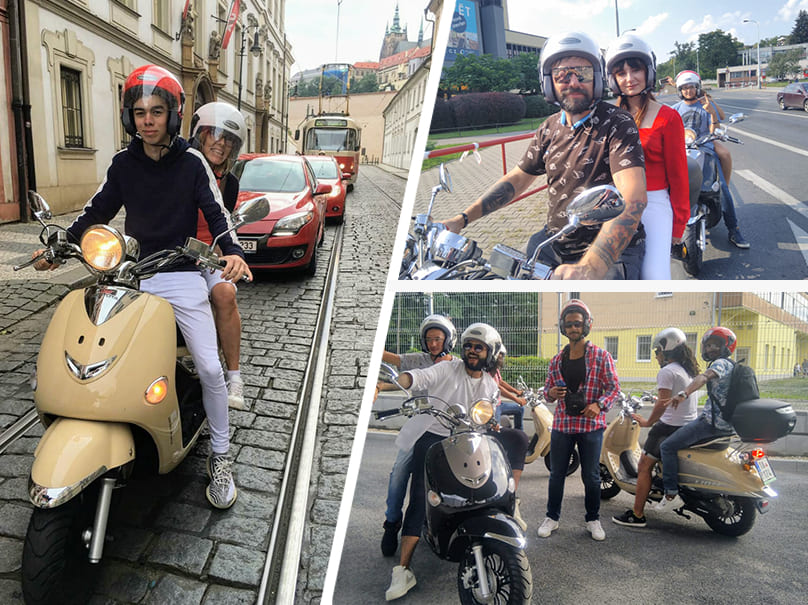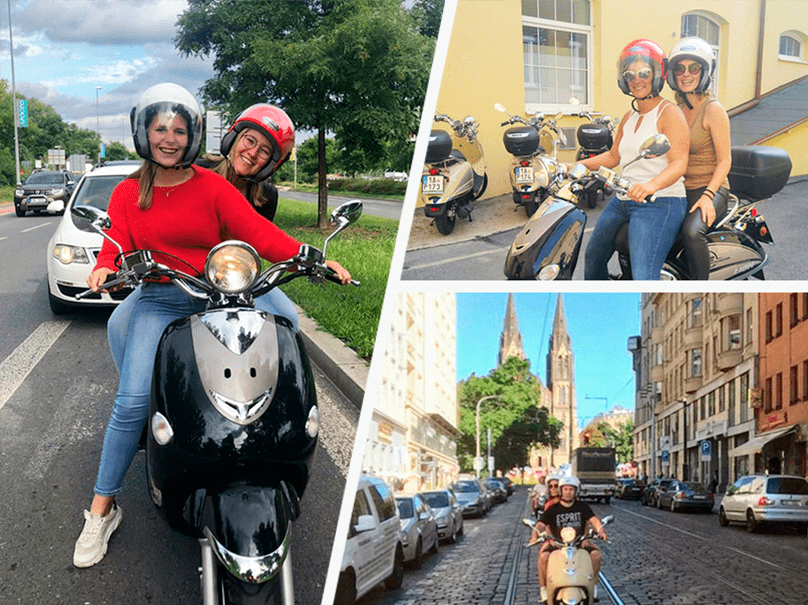 Why is it fantastically to ride the scooter around Prague?

What will you see in this trip?
You'll find 3 hours of intensive trip, 25 km of asphalt, paver stones and serpentines around Prague, 11 secret places where you can make cool selfies.

You'll pay only 35 EUR per person.
A scooter ticket costs 69 EUR. The scooter can take 2 people. So, you can ride together and pay for one.

The best impressions of Prague.
Impressions which you'll get of our tour are different than impressions you'll get of walking tours, bus tours or from boat tours along the Vltava.

Take your children to go with you.
Your passengers can be children over 12 years old.
Book Now