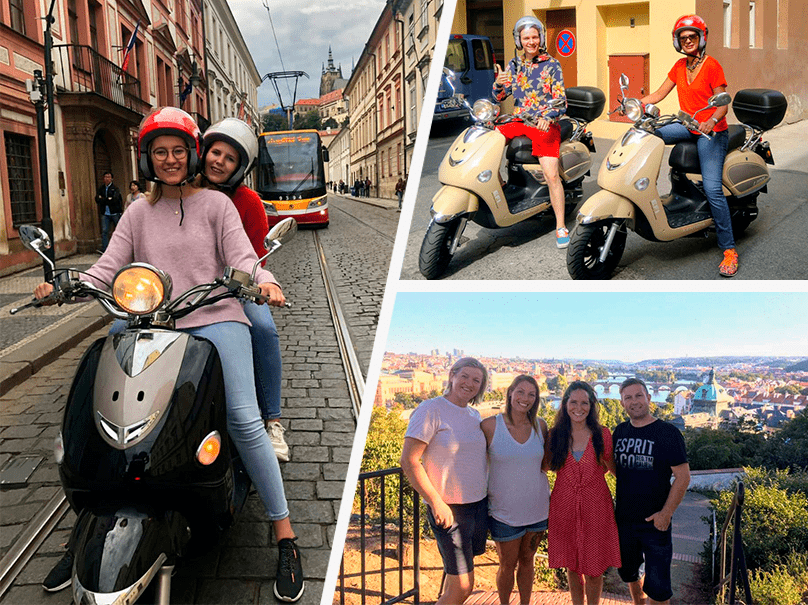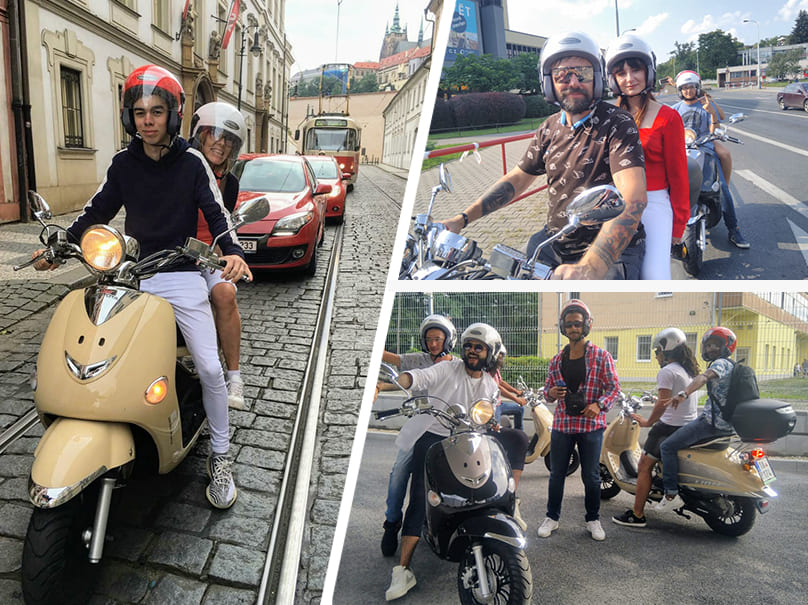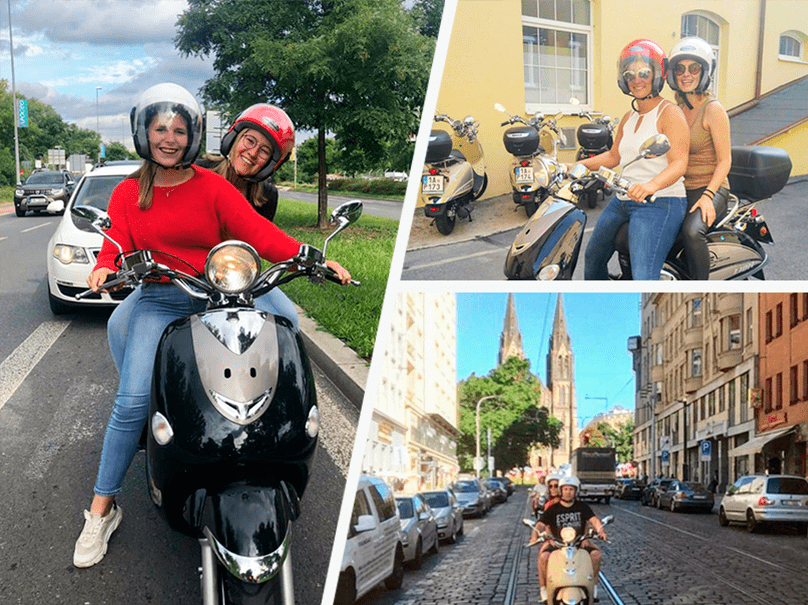 Why is it fantastically to ride the scooter around Prague?

Scooter tours from 3 hours to 3 days.
Half-day, one-day, multi-day tours of Prague and the Czech Republic.

Traveling with a guide or audio guide.
Take a live guide for traveling or explore the Czech Republic on your own with our audio guide.

10+ languages ​​of audio guide.
Over 10 varieties of languages. Choose the one suitable for you.

Scooter rent.
If you prefer to go your own way, choose any scooter from our park. We will be pleased to offer you classic old school models or in modern design with 3 wheels.